Uma Exposição Apresentada pela
School of Mathematics of the
University of Wales,
Bangor: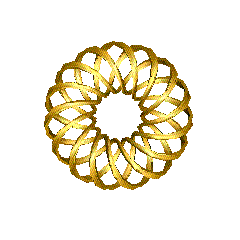 Concebida por : Ronnie Brown , Nick Gilbert, Tim Porter
Produção W.W.W. : Cara Quinton
Patrocinada por The London Mathematical Society
Versão portuguesa promovida pelo Atractor
Tradução de Gabriela Chaves
Assistência na parte WWW de J.C. Santos
| CONTEÚDO |
---
©Mathematics and Knots, U.C.N.W.,Bangor, 1996.
Este material pode ser usado sem restrições para fins educacionais, artísticos e científicos, citando a fonte, mas não pode ser usado para fins comerciais ou lucrativos ou em textos sem a autorização dos responsáveis.
Link to
Studying mathematics at Bangor
Centre for the Popularisation of Mathematics
Symbolic Sculpture and Mathematics

visitors since April 21, 1998.